The 1920s Mediterranean Revival-style building that houses The James of Hollywood short- and long-stay is the result of a prolific design-build partnership between architect L.A. Smith and contractor Samuel F. Bard & Company.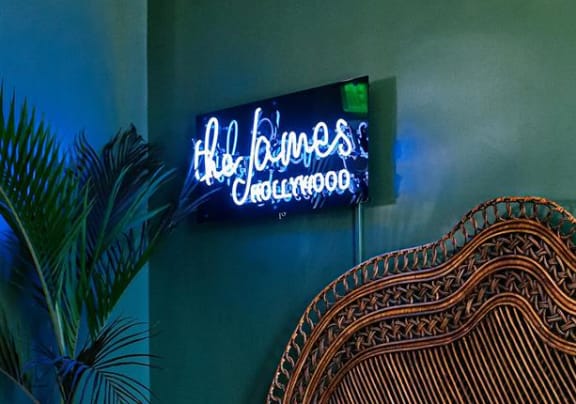 Beginnings
Originally an apartment building, the building now called The James opened its doors in 1927, right as the movie industry took root in Los Angeles and Hollywood came to symbolize opportunity, the golden era of the movie business, and the good life.
That same year, Graumans Chinese Theatre on what would later become the historic Hollywood Walk of Fame opened. The nearby movie palace soon became the de facto host of high-profile Hollywood film premieres and such prestigious events as the Academy Awards.
Musical Haven
Its no wonder, then, that over the years so many musicians, actors, creatives and entertainers have called The James of Hollywood home including Robert Vaughn, Clara Blandick, Aubrey Scotto, Addie McPhail, Ernest (Ernie) Adams, William Edmunds and Matthew Boulton.
1830 N Cherokee Avenue also has served as the favorite hangout for the legendary rock band KISS, whose members allegedly adored the buildings ideal location as well as its rich history, ornate low-relief stonework, and exquisite architectural details.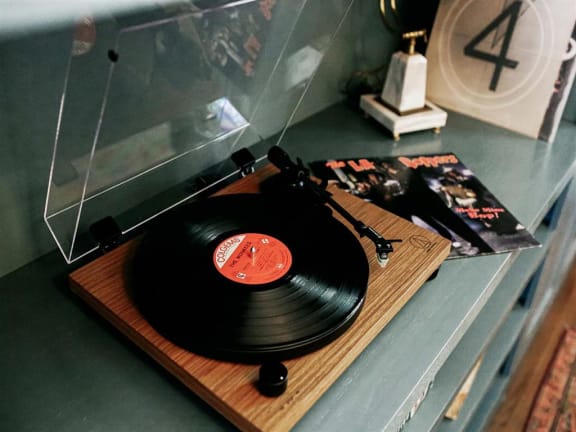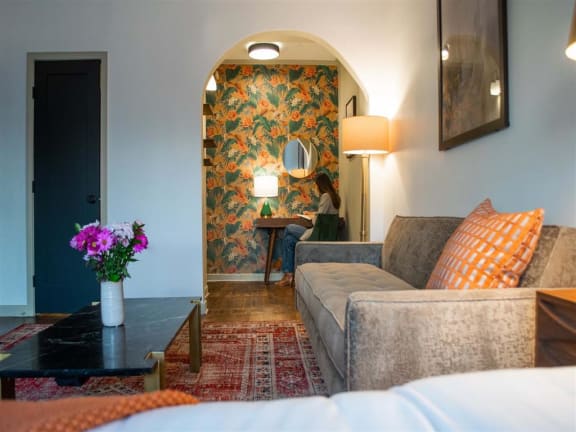 Modern Touches
Today, eclectic and avant-garde Hollywood music, art and film continue to permeate the senses inside The James of Hollywood.
We invite you to embrace the history of Hollywood firsthand at The James short- and long-stay. Whether you are part of a film, music or talent production and need a place to stay in the Hollywood area, or you are looking for corporate housing for your entire team or crew, The James of Hollywood is here to accommodate you. Inquire about our fully furnished studios and one-bedroom residences today.